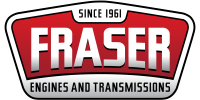 Welcome to Fraser Fast Facts • Vol. 1, Issue 6
Herbie, The Love Bug, that famous VW Beetle, spans a cinematic lifetime from 1968 through 2005
Herbie, The Love Bug lived a longer life than most can imagine. Launched into action in the premiere, self-titled movie in 1968, Herbie motored through many sequels, right up to 2005, including, Herbie Rides Again (1974), Herbie Goes To Monte Carlo (1977), Herbie Goes Bananas (1980), The Love Bug (1997) and Herbie: Fully Loaded (2005).
Wiki: https://en.wikipedia.org/wiki/The_Love_Bug
Here's our FRASER Fast Facts about this iconic little car:
Herbie, The Love Bug, was the second biggest Disney film in history… at the time.
The name Herbie came from a comedy skit by Buddy Hackett, who also appeared in the first movie.
Herbie's number, 53, and blue and white designer stripes, were a tribute, by movie producer, Bill Walsh, to Don Drysdale, a Dodger pitcher with 58 consecutive scoreless innings in 1968.
Although several different titles for the movie were considered, including The Magic Volksy, The Runaway Wagen, Wonderbeetle and Thunderbug, the name Volkswagen was never spoken in the original movie.
In 'Herbie Goes Bananas', Herbie was dropped into the ocean… and sadly never recovered.
The original Herbie was a 1963 Volkswagen Beetle, Deluxe Sunroof Sedan. But, he had a lot of siblings. Over 100 'Herbies' were used in various stunts and crashes throughout the franchise. A handful still exist, one of which is in the Antique Automobile Club of America's Museum in Hershey, PA, and another proudly guarding the All Star Resort in Disneyworld, in Orlando, FL.
Herbie als
o enjoyed an occasional upgrade from his 40 hp, 1200cc four-cylinder air-cooled engine to a rugged transporter bus engine, (for stunt sequences,) and even a roaring Porche engine that could push the little bug to 115 mph!  Many racing scenes were genuinely demanding, so Herbie was also outfitted with Koni shocks, Porche brakes, Indy race tires, and some had four shocks per wheel.
In a recent auction, one Herbie sold for an astounding $126,500, setting a world record for any Volkswagen Beetle ever sold.
If you want to convert a loveable bug into a race-worth champion, check out FRASERS world-class remanufactured engines.
See you next week! Varooooooom!
Thinking about building a replica with an american-made engine? Fraser has the right engine ready for you!
CHECK OUT FRASER ENGINES NOW!