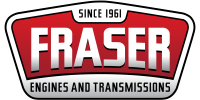 Welcome to Fraser Fast Facts • Vol. 1, Issue 18
The Original
Batmobile
Part One of a Three-Part Series
Batteries to Power! Turbine to Speed!
The original 1966 television series Batman, and the signature Batmobile are still amazeballs!
Only Adam West will ever truly be regarded as Batman, and his Batmobile will forever be the "original".
In this multi-part series, we will explore (almost) all of the Batmobile incarnations, starting with the original TV series, then part-two will feature the Tim Burton era, and we'll wrap it up with the Dark Knight/Tumbler era. 
Holy Prelude Batman! Is that the 'original' Batmobile?
In 1963, before the TV series was even a thought, Batman enthusiast Forrest Robinson turned a 1956 Oldsmobile, in a a radical, giant-finned Batmobile. It was spectacular but unknown to the world. Robinson left the U.S. in 1964, and when he returned in 1966, the television show was all the rage. His creation became such a hit that DC Comics licensed it as a promotional vehicle, making it the official unofficial first Batmobile.  [Insert fff-batmobile-1963 images carousel]
To the Batmobile Robin! Holy, Futura Batman!
We begin with the superstar super car featured in the 1966, 1967, and 1968 television series Batman, starring Adam West as Batman, and that other guy, (see sidekick get no love) as Robin, fighting crime together as the Caped Crusaders!
Built by legendary car customizer George Barris, (also known for KITT from Knight Rider, and a ton of other TV and movie cars,) the original 1966 Batmobile was based on a prototype 1955 Ford Futura concept car that cost Ford $250,000 to create. It was called the "laboratory on wheels", and was inspired by a scuba-diving expedition, and created by designer William Schmidt. It had a low twin-dome clear Plexiglass cockpit, a 330 horsepower engine, and air-cooling scoops for the rear brakes.
The Futura was 19 feet long, seven feet wide, and a low-riding 4 feet high. It had 27 different dashboard indicator lamps, 18 control switches, a foot-pedal horn, and half-a-mile of wiring. There were no openable windows, as the car was climate controlled.
In 1959, the Ford Futura appeared, dressed in red, in the MGM film It Started With A Kiss, starring Glenn Ford and Debbie Reynolds. After that the car was forgotten, and wound up in storage behind Barris' shop for several years. Always admiring the 'bat-like styling", when producer William Dozer approached Barris about creating the Batmobile, Barris knew he already had the Futura stored for Ford, who owed him money, and no longer had interest in the car. So, Ford agreed to sell the prototype to him for a buck, and Barris immediately got to work.
Barris, with a skinny $15-30,000 budget, gathered his top metal-fabricator, Bill Cushenberry, and turned the auto-show car into the Batmobile in a mere three weeks. The original finished incarnation was a matte gray with white pinstriping. Barris thought it was dull, so just before filming began, they put 40 coats of gloss black lacquer on it with orange stripes. (FRASER SIDE NOTE: At that time, when painting a car, it was customary to put two thin coat of paint on, and then wet sand one off with ultra-fine sandpaper, and then, put on another two coats, etc. So, when a historical account says 40 coats, that's quite accurate. And the result of that kind of effort was a mirror-like shine that reflected colors so richly, you would forget what color the car was.)
The Batmobile weighed an incredible 5,500 lbs., due to it's all-steel body. It was powered by a 390 cu. in. V8 engine with a three-speed automatic transmission. The Mickey Thompson tires rode on custom chrome 15" rims, complete with Batman logo on the center hubs. It was such a unique vehicle, that George Barris applied for, and received a patent on the design. [Patent Info]
Producers of the show had Barris create three additional fiberglass replicas of the Batmobile for car shows and other appearances. Molds of the original body were made, and Ford Galaxies were modified for the conversion. The three replicas possessed several different features, specifically the one referred to as the "Dragster" which had a 427 cu. in. engine, beefed up suspension and tires, and actual flames shot out of the turbine exhaust.
For all of the incredible action sequences in the Batman television series, the most interesting story is of creator George Barris being pulled over by California police, for deploying the Batmobile's functioning parachutes on a public highway. Barris was purportedly showing off. The coppers were so enamored in pulling over the "real" Batmobile and it's creator, that they let Barris go with a warning.
The value of the finished Batmobile, in 1966, was $125,000. In 2013, the original Barris Batmobile sold for a kachinging $4.6 million dollars. In June of 2015 it sold again for over $5 million, and in November of 2015, George Barris passed away.
Next week we'll explore the Tim Burton era of Batmobiles… same Bat-time, same Bat-channel!
FRASER FAST FACTS
Sub-section 1: Facts About The 1966 Batmobile:
The Batmobile was built, start to finish, in three weeks.
The rear turbine engine was a five-gallon paint can.
The functioning oil-slick sprayers were made from lawn sprinklers.
The Bat-Beam Radar antenna was first painted silver, and then change to gold for episode 19.
The center-front functioning, and very sharp, steel blade was removed when the produces deemed it was unsafe. It was never used in any episodes.
The Emergency Bat-Turn Lever, located on the top arch, was moved towards the back of the Batmobile shortly after filming started, and then moved back again, all to give the cameras an unobstructed view of Batman and Robin.
The pair of red lights mounted next to the center 'police' beacon light, never worked.
You can clearly see the steering linkage break, on camera, in episode 22.
The production crew constantly revised the cockpit through the three seasons, changing all manner of things from the steering wheel, to where different buttons were.
In 1967, the center arch was raised, yet again to accommodate better camera filming angles.
Also, in 1967, you can clearly see a dent in the passenger's side-door in episode 76.
At different points throughout the show, you can see a filming-camera mounted to the bottom of the rear turbine.
While there were five Batmobiles manufactured during the series, #1 was used exclusively, except for in episode 69 "The Contaminated Cowl", which shows #4 being used as a stand-in, (identified by its cylindrical beacon cage, vs. conical on Batmobile #1, and presence of yellow lights, where #1 only had red.)
There were five Batmobiles, not four. The fifth one was built by a fan, Jim Sermersheim, and eventually acquired by George Barris himself.
Sub-section 2: Best Batmobile Gadgets:
Emergency Bat-Turn Lever (deploys the Batmobile's two parachutes enabling quick 180-degree turns.)
Inflatable Decoy Batmobile (kept in Batmobile for clever use as a… yep, decoy.)
Bat-Safety Belt (Because the 390 cu. in. V8 Batmobile was really fast!)
Bat-Radarscope (Get it? Bats have radar.)
Bat-Ram, aka the battering ram (used for knocking down big, bad doors.)
Bat-Zooka, (fires explosive blasts or bat-ropes to tops of very tall buildings.)
Bat-Deflector (diverted criminal tracking signals, leading them to a decoy Batcave in the middle of nowhere.)
Bat-Ray (can do many things, such as open van doors.)
Bat-Magnet; Super-powered (for opening steel doors from a distance.)
Bat-Alert Buzzer (indicated when the Batphone was ringing in the Batcave.)
Bat-Scope (Miniature-screen used to monitor nefarious persons' movements.)
Bat-Ray Projector (emits blue-rays from the headlights that killed a car's engine.)
Bat-Phone (aka the the bat-shaped handset from a Bell rotary bakelite phone, complete with coil-cord.)
Infrared Bat-dust (glows in light and in dark, but only visible when viewed through the Batmobile specially tinted windshield.)
Odor-Sensitometer Radar Circuit (puts a certain scent on the radar screen.)
Anti-Mechanical Bat-Ray (renders mechanical apparatus useless.)
Anti-Theft Activator/Trap (can be disguised as the Start button, fires fireworks from the car.)
Anti-Fire Activator (fills Batmobile with extinguishing foam.)
Batmobile Parachute Pickup Service Signal (Environmentally-conscience device that calls for a pick-up of the Batmobile parachutes, to keep Gotham City clean.)
Batman and Robin seat warmers (Those skimpy costumes were chilly.) [Okay, we made that up.]
AND many more, that we are still discovering.
If you want to create a replica Batmobile of your own, bolt in a world-class FRASER remanufactured engine and Biff! Pow! Wham!

Thinking about building a replica with an american-made engine? Fraser has the right engine ready for you!
CHECK OUT FRASER ENGINES NOW!