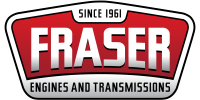 Welcome to Fraser Fast Facts • Vol. 1, Issue 37
Minority
Report
Featuring A Genuine, Fully-Functional Lexus 2054 Concept Car
In this film, the car will certainly outlast the star!
The Lexus 2054 is a movie concept car designed by Harald Belker for the 2002 Steven Spielberg film Minority Report. The film is set in Washington, D.C. in 2054, where police utilize a psychic technology to arrest and convict murderers before they even commit their crime. Tom Cruise plays the head of the Precrime Unit, and is eventually accused of a future murder himself.
Minority Report keeps resonating in pop culture not because it was a great movie (it was okay) but because it featured one of the coolest custom, one-off concept cars, from a real automotive brand, Toyota.  The Lexus 2054, is a wildly-curved coupe, envisioned by Lexus as what a performance car might look like 50 years in the future.
When it came time to conceptualize futuristic vehicles, Steven Spielberg, a Lexus owner himself, reached out to Toyota/Lexus for what eventually became a truly believable car of the future.
In the film's design for its Washington, DC setting circa 2054, a mass transportation system uses electrical/magnetic energy – much like that which sends a bullet train speeding along – with horizontal and vertical surfaces covered with "roadways" made of magnetic discs that support and propel various vehicles. In this accident-free, computer-controlled system, vehicles move at speeds of 80 to 100 miles per hour. In the city's transportation layout, private pods, taxis and multi-passenger cars all negotiate the MAG-LEV system. As cars travel, they make seamless transitions between vertical and horizontal surfaces.
MAG-LEV is real, which makes transportation featured in the film plausible.
There were actually two versions of the 2054. The MAG-LEV described above, and the "outside-the-city" version, dubbed the "Red Off-System" sports car, which was designed specifically for Tom Cruise. Designed as a high-performance, two-seat personal sports car – it flexes a muscular design with the ultimate in cab-forward seating; a low, enclosed wheelbase for sportiness; aggressive lines, and proportions so unexpected that, at first glance, it's not entirely evident which end is the front and which is the rear.
Conceptually, the "Red" sports car features an electric engine, heads-up instrumentation with night vision and organic recognition capability, color-selectable body panels (changeable with a simple owner voice command), DNA recognition entry and ignition system, and auto valet – a feature that allows the car to drop the owner off at a desired location, park itself for recharging, and arrive for owner pick-up at the commanded location.
In production for the film, each vehicle had certain requirements. In the case of the red off-system sports car, it had to be fully-electric and maintain 70 miles per hour for stretches of time. Even though, in automotive parlance, that car was deemed a "concept car," it had to be functional: doors had to open, the steering wheel had to tilt, seats had to recline. And of course, to reach top velocity and perform on-screen as well as it does, the coupe – powered by 47 batteries and an all-electric motor – required an intact four speed standard shift with reverse. Post-production computer-generated special effects create the coupe's futuristic instrumentation, including a "heads-up display" (an on-windshield projection providing a clear view of controls and gauges a driver would typically have to look down for).
For the MAG-LEV vehicle, rotating pods substitute for wheels. Swiveling seats were installed to enable driving from either end. The vehicle has a full-glass roof, which is on prominent display during some chase scenes, and doors that, similar to sliding glass doors, open from the center to allow the occupant to step out. In the film, Cruise's MAG-LEV is a jade green with tinted glass on the sides as well as the roof. As with the coupe, the heads-up display images are also computer generated in this model.
In the case of both cars, luxurious touches were added inside with wood grain paneling, leather wrapped interiors, and glistening screens. This interior styling came directly from Lexus Futurist Designers, who wanted the inside of the car, the seats and furnishings, to bear more relation to a living room environment than a car. Highly-styled, comfortable seats conform to individual bodies; seating configurations can be changed so passengers can face forward or each other. The entire cabin lends itself to a video screen which allows the "driver" to perform a multitude of functions, none of which has to do with driving.
Amazingly, these two vehicles – along with a dozen other background vehicles – were created from sketch to completion in about two months, to become the fully-appointed, fully-functional Lexus stars of Minority Report.
The (futuristic) amenities of the Lexus 2054 included:
Heads-Up instrumentation with Night Vision and Organic Recognition capability
Color-impregnated, carbon composite body panels with dent-resistant memory
Body conforming bucket seats with automatic heating and cooling functions
Laser Guided Cruise Control
Stereolithography formed body panels
Body panels color selectable by owner voice recognition
All systems fully computer-controlled with Voice-Activated and Gesture-Recognition capability
All rearward vision via cameras rather than mirrors
Sonar Parking Assist
Switchable-tint glass all-around with solar panel glass in roof
Retractable solar body panels for recharging and interior climate control during parking
Information system display doubles as owner-recognizable personal computer
DNA Recognition Entry and Ignition System: Via sensory intelligence, the system allows owner to enter and start vehicle.
Accident Avoidance System: Infrared technology senses what's ahead to warn of impending danger. Sonar parking assist and rearward vision cameras. Dent resistant memory metal protects exterior from dents and/or scratches.
Voice-Activated Concierge Service (with Internet Search): Reserves restaurant, hotel and entertainment events via voice command.
Self-Diagnosis System: Car automatically detects and alerts any mechanical or electrical problems. The Voice-Activated Concierge Service will schedule necessary service appointments. A Lexus representative will travel to owner's preferred location to service the car.
Auto Valet: Once the car drops the owner off, it then parks to recharge (its retractable solar body panels automatically adjust to accommodate recharging). Upon remote command, the car will arrive at requested location.
Global Digital Entertainment System (with Universal Translator and Personal Digital Recorder): Comprehensive music library, archived with a global directory; updates daily via cyber connection. The PDR automatically records shows via request (similar to TiVo today). The system alerts to breaking news, weather, stock, and/or sports reports based on personal profile data.
Weather Sensitive Response System: Solar panel triggers automatic window tint, adjusting the level of bright light to the driver's sensitivity. Tire traction adjusts automatically to road conditions.
The vehicle specs weren't shabby either:
Engine: Smart recharging electric engine
Kilowatts: 500
Wheelbase: 106 in.
Length: 146 in.
Width: 82 in.
Curb Weight: 2300 lbs.
Chassis: Carbon Fiber & Titanium Composite Monocoque
Suspension: Titanium Composite, Fully-Independent Double-Wishbone with Adaptive Variable Suspension (AVS), Speed-Sensitive Automatic Height Control (AHC)
Brakes: Computer-Controlled, Servo/Electronic, Ceramic Hybrid Discs, and Regenerative Electric System to charge all Systems.
Wheels and Tires: 6-Spoke, Titanium Alloy, C-TEK Wheels, 22×9.5-inch with 285/30R22, High-Speed Run-Flat Tires
Fraser Fast Fact:
The Lexus 2054 also appears in the 2005 film The Island, though it is colored blue, not red
The film was originally intended as a sequel to Total Recall.
Tom Cruise and Steven Spielberg did not take a salary from the film. Instead they agreed to take 15% of the box office revenue… each. The film made over $358 million.
A "think-tank" created a 2054 handbook, which was available to all creative and production teams to keep the film's universe consistent.
Tom Cruise did his own bathtub stunts.
25% of the film's total budget was financed by product placement, and included Toyota, Nokia, Gap, Pepsi, Amex, Reebok, and more.
Cameron Diaz and Cameron Crowe made a cameo appearance in the train scene.
Thinking about building a replica with an american-made engine? Fraser has the right engine ready for you!
CHECK OUT FRASER ENGINES NOW!