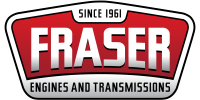 Welcome to Fraser Fast Facts • Vol. 1, Issue 33
Wonderbug
To The Rescue!
Junk Yard Car to Magical Dune Buggy
Three teens find a "SCHLEP" car and a magical horn, and they start fighting crime!
For two seasons starting in 1976, the The Krofft Supershow featured a magical dune buggy called Wonderbug. This old, beat up, "pieces-parts" vehicle had two personalities – one of a junk car named "SCHLEPCAR" (taken from the license plate) and second, when the magic horn is played – the super car WONDERBUG!
In his super car persona, Wonderbug  was a Volkswagen-based Meyers Manx-clone today. It was a Dune Runner body, made by Dune Buggy Enterprises. Wonderbug had the T-Bird hood – one of three options for the Dune Runner.
The car had articulated "eyeball" headlights, custom bumpers that resembled a mouth. When the car spoke in a mumbled voice, different bumpers were used to create facial expressions .
The rear seat area contained a box – often
described as a "costume/wardrobe trunk" was actually concealing a hidden driver in scenes where the car drove itself. When Schlepcar talks (mumbles) his license plate moved up and down. When Wonderbug spoke, the front bumper moved.
The car also had a long fender-mounted radio antenna that had a gripping claw on the end of it. Wonderbug had the ability to fly when in super car mode. Wonderbug used magnets and other gadgets to attract the bad guys. He could solve puzzles and help save people from evil.
During regular trips, the three teens, Barry, Susan, and CC, regularly run into trouble. But with the help of Wonderbug, they always saved the day.
COOL Fraser Fast Facts include:
The three teens spent only $7.34 for the junkyard car.
Wonderbug's license plate changed from SCHLEP to 1DERBUG while in super car mode.
in 1973, Hanna-Barbera released a cartoon series called SPEED BUGGY which featured a similar fiberglass Dune Buggy that could talk.
Barry was the only one who could understand the gibberish from Schlepcar and Wonderbug.
Wonderbug was shot in Hollywood, Los Angeles.
For certain shots, a puppet was used to mouth the words from Wonderbug.
There had been lunch boxes, coloring books, and other successful merchandise created for the show, which lasted two seasons.
Thinking about building a replica with an american-made engine? Fraser has the right engine ready for you!
CHECK OUT FRASER ENGINES NOW!