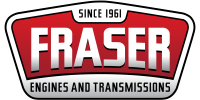 Welcome to Fraser Fast Facts • Vol. 1, Issue 28
The
Cannonball Run
The Real Outlawed Car Race That Inspired A Real Tribute Movie
American's secret illegal grand prix turned into a hit film
Best friends set off on a cross country race from New York to California in an ambulance. Sounds pretty made-up, right?
Most people would so; that the Cannonball Run was a humorous take on a fictional car race, but they would be wrong.
Gearheads and racing fans already knew the movie was based on a real "completely outlawed" cross-country car race from New York City's Read Ball Garage on 31st Street, to the Portofino Inn, in Redondo Beach, California. Actually, there were four, from 1971 to 1979.
The movie featured a cast of super-stars, including Burt Reynolds, Farrah Faucet, Dom Delouise, Dean Martin, Sammy Davis Jr. Mel Tillis, Terry Bradshaw, Jackie Chan, Jamie Farr, Adrienne Barbeau, Burt Convy and of course, 007 Roger Moore.
And a bevy of super-cars:
1963 Aston Martin DB5
1974 Rolls-Royce Silver Shadow
1974 Chevy Monte Carlo
1976 Chevy Chevelle Laguna
1977 Pontiac Firebird TransAm
1978 Ferrari 308 GTS
1978 Dodge Sportsman B200 (Ambulance)
1979 Harley Davidson Sportster Motorcycle
1980 Pontiac Firebird (Police Pursuit Vehicles)
1980 Subaru Leone DL Hatchback
1980 Lamborghini Countach LP 400 S
1980 GMC C-35 Pickup
Tucked into the list of stars is a super nod to the film's creator, Brock Yates, who was also the founder of the race, and the first winner, in 1971. He, and a crew of three, drove nearly 3,000 miles in the Dodge van, in 40 hours, 51 minutes at an average speed of 70 miles per hour. At the end of the journey, Yates thought it would be incredible to do the trip as a competition with other drivers, and The Cannonball Run was born. Tt the time, he named the race the Cannonball Baker Sea-To-Shining-Sea Memorial Trophy Dash. Which was a tribute to iconic racer Erwin G. "Cannonball" Baker, who was famous for making over 140 drives across the United States, starting way back in 1914. His most noted was on an Indian motorcycle.
In the first Cannonball Run, only eight cars make it to the starting point. The rules were simple:
Racers could pick their own vehicle and route
Racers could leave at any time in a 24-hour window, and would be timed from start to finish
Teams could have as many drivers as they wanted, but in only one vehicle
Aside from that, there were no other restrictions. Racers brought 55-gallon drums of gas, used radar detectors, and maintained heightened awareness with the assistant of illicit drugs. (Four of the eight racers received a total of 12 speeding tickets.)
Brock Yates first race winning time was 35 hours and 54 minutes, which equaled an average speed of 80.8 miles per hour. The actual Dodge van that Brock Yates drove in the real Cannonball Run had a 426 cubic inch, Dick Landy Built Hemi engine, hinting at an ambulance's ability to best race cars.
For many of the stunts, the governor of Georgia agreed to shut down an entire small town for the filming, which gave the producer the chance to land and take-off an actual small-engine prop airplane, (a Maule M 5-235 Lunar Rocket,) on the streets and in a shopping mall parking lot.
In one of the film's most memorable scenes, Richard Kiel and Jackie Chan's vehicle transforms into a submarine when diving into a lake. The iconic score from Steven Spielberg's Jaws plays over the sequence. And movie-fans knew why. Rickard Kiel played the villainous, metal-mouthed, Jaws in two of the 007 movies. This was his tribute.
The Cannonball Run recouped its $18 million budget with its North American gross of $72 million. It was 1981's sixth-biggest movie. Only Stripes, Arthur, Superman II, On Golden Pond and Raiders of the Lost Ark did better at the box office.
Most interesting of all, there were REAL tricks used, in the real race, to outsmart the police; which saved precious time over trying to outrun them and risk eventual capture, and/or injury. Some of those tricks made it into the film:
Screenwriter Yates and director Needham used a real ambulance, complete with Yates' wife as the patient being rushed to Los Angeles. (Recreated in the movie.)
One team's drivers posed as priests. (Also recreated in the movie.)
One team faked their way across the country in a hazardous-waste truck.
There was a team of women in skin-tight jumpsuits whos' feminine wiles got them out of numerous tickets. (Also recreated in the movie.)
There was even a wealth entrant who simply rode in the back of his Rolls Royce while his chauffeur raced his heart out.
On a contemporary note, the Cannonball Run experienced a remarkable revival during the recent pandemic, when America's streets were virtually vacant. New cross-country record of 25 hours and 55 minutes was set by Fred Ashmore, driving a rented, stock Ford Mustang. He replaced the seats and interior of the vehicle with fuel tanks capable of holding approximately 150 gallons of gasoline, which allowed him to make only one fuel stop. Ashmore clocked a speed average of 108 miles per hour, as recorded on the GPS app Glympse.
Fraser Fast Facts
The Cannonball Run introduced, then unknown actor, Jackie Chan to American Audiences.
It was also actor Rick Aviles first feature film.
For this film, Burt Reynolds became the highest paid actor in cinema at the time, receiving five million dollars for four weeks work.
Singer Freddie Mercury bought Burt Reynold's prop moustache in an auction for $25,000.
The Cannonball Run was originally supposed to be an action film with Steve McQueen. (But he passed away.)
An L.A. Times article quoted legendary race car driver, (and participant,) Dan Gurney as saying, "At no time did we exceed 175 mph."
Sir Roger Moore pretty-much played himself, giving obvious hints to his James Bond character, including the ominous 007 theme song.
Peter Fonda makes a guest cameo appearance as a Hell's Angel biker in that brawl scene.
Most of the stars of the movie only had to work for two or three days.
The Ferrari used in the movie was owned by the director, Hal Needham.
It was the first Hollywood movie to show bloopers during the end credits.
Sadly, a stunt-woman was critically injured in a crash during the filming of the Austin Martin smoking scene. The vehicle collided head-on with a van, leaving her with a broken neck and as a quadriplegic.

Amazingly, you can watch the movie online at TUBITV.CLUB (site may require registration). It may be available to rent or purchase online as well. (Here's the TRAILER on Youtube.)
Thinking about building a replica with an american-made engine? Fraser has the right engine ready for you!
CHECK OUT FRASER ENGINES NOW!