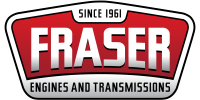 Welcome to Fraser Fast Facts • Vol. 1, Issue 22
JAWS
Beach Blazer
Amity Island Police Chief Brody's 1975 Chevy Blazer
The topless Blazer was cool as heck on a hot Summer beach!
While the blockbuster movie JAWS centers around an ominous shark terrorizing a small beach community, one star emerged while whizzing along the sandy roads of Amity Island. It was the police chief's everyday four-wheeler, a 1975 Chevy Blazer with the top removed.
The Chevrolet Blazer was launched in 1969 when the public demand for non-traditional, more rugged vehicles exploded. The Ford Bronco and Jeep Wrangler rounded out the top-three, but Chevy wanted to stand apart, so they built the Blazer on their "truck" line, offering a more heavy-duty, robust, and durable experience.
The Blazer was so popular, it received regular revamps, facelifts, and added features in it's second year. For 1971, a new, massive grille was introduced, with only the Chevy Bowtie logo in the middle.
In 1973 the Blazer got a major makeover, when GM trucks when to the "square body" style. The second generation Blazer was 2.5" longer, and introduced the iconic, and revered, removable top.
Chief Brody's 1975 K5 Chevrolet Blazer, came standard with a 350 cubic inch V8, with 4-barrel carburetor and a TH350 automatic transmission. It has full-time 4-wheel drive, a 2-inch round, rubber padded roll bar, and signature red spinning police bubble lights.
Pictured in the new two-tone gold and white exterior with a tan vinyl interior, the second generation Blazer came equipped with a fully-removable white fiberglass roof. (Perfect for Chief Brody's "Shark Watch" cruising along the beach.)
While Brody would not admit it, the Blazer had great amenities like air conditioning, power steering, and an auxiliary battery. Built for exactly what you see in the movie, the vehicle used was "stock" with little modifications outside mounts for cameras.
FRASER FAST FACTS
Chevy's full-time 4-wheel drive meant not having to get out of the vehicle to lock the front wheel hubs.
The initial estimate for Blazer sales was 300 a year. In 1969, the first year, they sold 5,000, but by 1973, they sold over 45,000.
Chief Brody's 1975 Blazer also starred in The Last Action Hero in 1993.
Except for the principle actors in JAWS, the entire cast was locals.
The doctor in the film was the island's actual doctor.
If you want to recreate a Summer sensation Blazer of your own, bolt in a world-class FRASER remanufactured engine and head to the beach!

Thinking about building a replica with an american-made engine? Fraser has the right engine ready for you!
CHECK OUT FRASER ENGINES NOW!