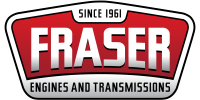 Welcome to Fraser Fast Facts • Vol. 1, Issue 8
TRANSFORMERS
BumbleBee
BumbleBee from Transformers... Chevy Camaro Autobot Transforms!
From the beat-up 1977 Chevrolet Camaro in the first Transformers, to the fully-customized 2016 model in The Last Knight, this muscle car transformed with every new movie.
BumbleBee, is certainly the most adored Autobot in the Transformers movie franchise, so it's no wonder he won the hearts of kids and BIG kids alike.
While it's not the first time reality spawns from fiction, in 2010 Chevrolet announced the Camaro Transformers Special Edition. Yes, based entirely on the modern version of BumbleBee. Powered by a 3.6L V-6 with variable valve timing, it was certified at 304 horsepower and 273 lb./ft. of torque. It included a six-speed manual transmission. Sadly, the Special Edition was more about looks than horsepower, and included numerous Autobot Shields (badges/logos) which added a cool $995 to the base price of the car.
This Special Edition rides on the heels of the 2007 first Transformer movie, where BumbleBee starts as a 1977 Camaro, he eventually 'transforms' into a 2008, sunrise yellow Camaro Concept car, built on a Pontiac GTO chassis.
In the second movie, Revenge of the Fallen (2009), BumbleBee comes back with an upgrade to a 2010 production Camaro, and for the third Transformers movie, Dark of the Moon, BumbleBee was upgraded to a 2010 Camaro SS (The 2011 Transformers 3 Edition). Under the hood was a 374 cu.in., 426 horsepower V-8, with 420 lb./ft. of torque, also offered with a six-speed manual transmission. The Age of Extinction Camaro was a 2013 production model with few power train changes.  The sixth-generation Camaro featured in Last Knight, brought a 6.2L supercharged LT4 V-8 engine to the pavement with 650 horsepower and 650 lb./ft. of torque, also with the tried-and-true six-speed manual transmission.
COOL Fraser Fast Facts include:
1. In 2019, four of the Bumblebee Camaros sold at auction, as a set, for $500,000. (Whitwicky home garage not included.)
2. Breaking all movie protocols, director Michael Bay changed BumbleBee's Camaro model for each of the four movies. BB starts as a 1976 Camero at the beginning of Transformers, and becomes a 2007, for the second half of the movie. In Revenge of the Fallen, he's a 2010 Z/28, and in Dark of the Moon, he's an 2010 SS. Oddly, he reverts to a 1967 Camaro and a 2013 SS in Age of Extinction. And by the Last Knight, he's a totally custom-built 2016 Camaro.

3. In the "Bet you didn't know" department, BumbleBee's character, movements, and personality are based on a real person. Well, almost real. Director Michael Bay confirmed that all of BB's mannerisms were derived from Michael J. Fox's Marty McFly character, from the film Back To The Future.

4. In BumbleBee the self-titled, and latest movie in the Transformer franchise, BumbleBee returns, in his original form, as… a… VW Beetle! (Possibly related to Herbie? We'll never know.) But little known is the fact that BB actually had eight alternate vehicle modes he could transform into, including an AMC Pacer, A Supermini Police Cruiser, a Chrysler ME 412, among others.
If you want to trick out a 1973 Chevy Camaro of your own, (and a fancy new paint job isn't your thing,) after you bolt in your world-class FRASER remanufactured engine, check out this battle-ridden vehicle wrap from Skepple.net.

Thinking about building a replica with an american-made engine? Fraser has the right engine ready for you!
CHECK OUT FRASER ENGINES NOW!