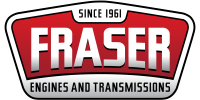 Welcome to Fraser Fast Facts • Vol. 1, Issue 12
Volkswagen's
The Thing
The Weirdest, Most Poorly-Named Vehicle In The History of Coolness.
Introducing the 1973 Volkswagen Thing, aka the "Type 181", and aka "The Bucket Car".
Not it's not a monster movie. The Thing is a car. Well, sort of. It's more like a jeep. Imagine a stripped-down, all-metal utility vehicle; square as could be, with fold-down windshield, removable/interchangeable doors, and no windows or roof. Unless you wanted to pay extra for them, in which case they could be manually added or removed from the vehicle and stored in the front trunk.
It's appearance strikes up thoughts of an illegitimate love child of a corrugated shipping container and a dumpster. The Thing, aka the Type 181, was in fact a utilitarian reincarnation of the 1940s German military vehicle known as the Kübelwagen, engineered by the Porsche Design Bureau, it was manufactured from 1968 to 1983, but only sold in the U.S. in 1973 and 74. After that, safety-standards restricted it's sale.
The Thing was marketed as a modestly-capable, off-road convertible, with two-wheel rear drive, powered by a 46 horsepower, 1585-cc, air-cooled, rear-mount engine, with a four-speed manual transmission. It was built on the same chassis as the 1968 VW Microbus, but had four-wheel independent suspension.
It's top speed was 68 mph, (down-hill apparently), and it whizzed from zero to 60 mph in a tour-bus-like 23 seconds.  This, amusingly, was it's top safety feature. You could always jump out, or jump out of the way with a reasonable chance of walking away. At the time, The Thing didn't even come with seat belts.
Produced in Mexico for Latin America and U.S. consumers, its name was the Safari, but because Pontiac already had a Safari in the U.S., Volkswagen gathered their top executives, powerful marketing geniuses, and possibly a few psychedelic stoners off the street, and dubbed it "The Thing". Owners are still scratching their heads to this day as no real reason for the name was ever given.
Yet America loved The Thing. Unfortunately few of them could afford it. In 1973, it cost about $3,000. This was equal to many sports cars, and nearly $1,000 more than the 1973 Beetle, as a point of reference.
But, if you could buy one, you had the choice of three scratch-resistant semi-gloss finish colors: Sunshine Yellow, Pumpkin Orange, and Blizzard White. In 1974 they added the cool Avacado green finish, or the wildly-popular Acapulco Blue-Striped "resort-cart-ish" edition.
The interior of The Thing made the Beetle look like a Mercedes in amenities. The sole instrumentation was a speedometer with a fuel gauge on its dial. The only two things you could control on the dashboard were the radio, and the hood release, which is on the passenger side. So, if you're passenger got bored, they could look for a radio station, or play with the hood release. There was also glove box hole, since it lacked a door, and rubber floor mats. There is no climate control.
It did have two sporty vinyl bucket front seats, and a split-folding rear seat. Every other interior surface was painted metal. But hey, you could hose out The Thing's interior, and park it on an incline to drain, which you couldn't do in any other vehicle at the time.
Another great feature of The Thing was it's construction, which included many off-the-shelf parts from other VWs. For instance the Mexican-built, 1973 version, has Super Beetle tail lamps.
Today, if you want The Thing, expect to pay $16,000 for one in fair condition, and $30,000+ for one in very-good condition. Just beware EVERY VW Thing suffers from rusting. Eventually they will all crumble into a pile of ore, with seats and tires on top.
Fraser Fast Facts include:
Volkswagen, Type 181 "The Thing"
Engine: Air-cooled flat-four, 1,584 cc (96.66 cu.in.)
Horsepower: 46 @ 4,000 RPM
Torque: 71-lb.ft. @ 2,800 RPM
Induction system: One-barrel Solex carburetor (See Toro lawn mower)
Gearbox: Four-speed manual
0-60 MPH: 23.8 seconds
Top speed: 68 MPH
Length: 148.8 inches
Width: 64.6 inches
Height: 63.8 inches
Wheelbase: 94.5 inches
Curb weight: 1,984 pounds 
If you want to trick out a vintage VW Thing of your own, bolt in a world-class FRASER remanufactured engine and get you can do any-Thing!

Thinking about building a replica with an american-made engine? Fraser has the right engine ready for you!
CHECK OUT FRASER ENGINES NOW!