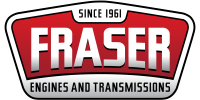 Welcome to Fraser Fast Facts • Vol. 1, Issue 16
Hennessey
Venom GT
The Fastest American Sports Car You've Never Heard Of.
A hand-crafted sports car from Texas has beaten every European challenger.
The Hennessey Venom GT is the platinum-standard of American sports cars.
Hand-built in Texas, by Texans, the Hennesey Venom GT has beaten every European sports car in straight-on speed tests.
The Venom GT is a "Frankenstein" of engineering marvels. Based on a Lotus Exige frame, it's powered by a LS7, 7.0-liter twin-turbo V8 engine with 1200+ horsepower. The drive train is a Ford GT six-speed manual transmission. The record-breaking top speed is 270.49 miles per hour, with a 0-60 time of 2.7 seconds, and a 0-200 mph in just 14.5 seconds. (Take that Texas Troopers!)
"THE STORY", gleaned from VenomGT.com. (Special thanks to the copyright holder Hennessey Performance, as this origin story is the best explanation we could find.)
In 2007, Road & Track Magazine invited Hennessey Performance to participate in a shootout between some of the world's fastest supercars. The contest? Find out which car could accelerate from 0 to 200 mph in the shortest amount of time.
Some of the heavyweights competing where the Mercedes McLaren SLR, Lamborghini Murciellago, Ruf Porsche 911 Twin Turbo, and the 1001 bhp all-wheel drive Bugatti Veyron 16.4. For our entry, the Hennessey team brought the company's latest Venom 1000 Twin Turbo Viper. Several runs were made by each car on the 2.9 mile long runway at Lemoore Naval Air Station in central California. At the end of the day, the Hennessey Venom 1000 Viper was crowned king of the ROAD & TRACK "Speed Kings" shootout by posting the quickest time of the day by running 0 to 200 mph in an astonishing 20.3 seconds.
By comparison, the 2nd place Bugatti Veyron 16.4 was nearly 4 seconds behind the Venom with a time of 24.2 seconds. "At the end of the Road & Track test, we were very pleased with the results and the Venom taking first place over the Veyron", says John Hennessey. "As far as I am aware, we have the only car that has ever beaten a Veyron in an independent, head to head test of vehicle performance. While we were quite happy with that accomplishment, it did not take long for me to begin thinking about what could we do to improve the performance of our car."
He continues, "I thought that we could possibly add a bit more power but had concerns about being able to put that power to the ground via the Viper front-engine rear-wheel drive platform. My next thought was to reduce weight… try to lighten the Viper from 3500 lbs. to under 3000 lbs. But that would not be reality as the car could only shed about 200 lbs while still being a true street car with a full interior, AC, etc. So I started thinking about lighter alternative vehicles that could be modified to 1000+ hp and that could put the power to the ground. All-wheel drive went against the grain of light weight due to the added driveline components."
"One day I joked about putting the Venom 1000 Twin Turbo engine in the back of a Lotus Exige. Then I thought, let's do a sketch and see what that might look like. When I saw the sketch I stopped laughing and really started to seriously think about this idea. We then had a few more detailed renderings made. And when I saw these drawings, I thought to myself, we can build this car with 1000+ hp and a weight well under 3000 lbs. A mid-engine design like the Ford GT will put the weight of the motor and transmission
over the rear tires giving better traction. Design as much downforce as we will need to have a car that handles like a kart on the road. At the same time we'd also have a car with the best power to weight ratio possible, giving unmatched acceleration.
This is the story of how the Hennessey Venom GT came to be."
A 2014 Venom GT, dubbed "Chassis #9", the only white Venom GT known to exist, sold for a staggering $1.25 million dollars.
COOL Fraser Fast Facts include:
HENNESSEY VENOM GT – PERFORMANCE
0-60 mph
0-100 mph
0-300 km/h
0-200 mph
¼ mile
Standing half mile
Standing mile
Verified speed
Est. top speed
2.7 sec.
5.6 sec.
13.63 sec. – Guinness World Record
14.51 sec. – Hypercar World Record
9.92 sec. @ 163 mph
206 mph
253 mph
270.49 mph
278 mph
ENGINE
Type
Valvetrain
Block/heads
Forced induction
Horsepower
Torque
Displacement
Compression ratio
Redline
Lubrication
Fuel injection

90-degree V8
overhead valve, 2 valves/cyl
iron /aluminum
twin precision ball bearing turbochargers
1244 bhp @ 6600 rpm (cockpit-adjustable to 800, 1000 & 1244 bhp)
1155 lb-ft @ 4400 rpm
7000 cc/427 cu. in.
9.2:1
7200 rpm
dry sump system
electronic sequential multi-port
CHASSIS
Layout
Body/frame
Brakes, f & r
Wheels
Tires
Steering
Suspension, f&r
Springs/shocks
Ride height

mid-longitudinal engine/rear drive
carbon fiber & composite/aluminum hybrid monocoque-space frame
15.0 x 1.3-in. carbon-ceramic rotors, 6-piston Brembo fixed calipers
Hennessey H10 forged monoblock, 9.5 x 19 front, 12.5 x 20 rear
Michelin Pilot Super Sport; 265/30ZR19 front, 345/30ZR20 rear
rack & pinion, 6-position variable electric assist
unequal-length tubular A-arms, anti-roll bars
Penske 2-way-adjustable coilovers
adjustable; range of 2.4 in.
DRIVETRAIN
Transmission
Ricardo 6-Speed manual
Final Drive Ratio
3.36:1
1st gear/max speed
2nd gear/max speed
3rd gear/max speed
4th gear/max speed
5th gear/max speed
6th gear/max speed
2.61:1 69 mph
1.71:1 105 mph
1.23:1 146 mph
0.94:1 191mph
0.77:1 233 mph
0.63:1 278 mph
DIMENSIONS & CAPACITIES
Length
Width
Height
Wheelbase
Track, front
Track, rear
Ground clearance
Curb weight
Fuel capacity
Weight distribution

183.7 in.
77.2 in.
44.7 in.
110.2 in.
63.5 in.
63.2 in.
3.5 in. to 5.9 in./90 mm to 150 mm
2743 lb
18.5 gal.
44% front/56% rear
If you want to cobble together your own visonary sports car, remember to bolt in a world-class FRASER remanufactured engine and get that speed demon on the track!

Thinking about building a replica with an american-made engine? Fraser has the right engine ready for you!
CHECK OUT FRASER ENGINES NOW!