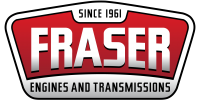 Welcome to Fraser Fast Facts • Vol. 1, Issue 41
The Original
Tremors
The movie that burrowed into our TVs and never left!
30-years old and you'll still love watching this campy horror-comedy!
Directed by a young and unknown Ron Underwood, and starring Starring Kevin Bacon (Val) and Fred Ward (Earl) with Michael Gross and Reba McEntire as Burt & Heather Gummer, the original Tremors, was a defining, wildly-humorous B-movie, that poked as much fun at itself as it did the giant-worm/monsters that co-stared in it.
Considered one of the all-time best horror/comedy films ever made, Tremors spawned a litany of direct-to-video sequels that got progressively more campy and, well, terrible. Until of course, Tremors: Shriker Island. LOL
The movie is fast, and funny, and really scary, and totally unique. Really totally unique. Instead of unleashing a devastating plague upon the entire earth, it focuses on the attack of a one-street town with 17 residents, where the two main characters are attempting to leave for a better life.
Referred to as a "hard-to-define" quality, Tremors qualifies as one of those movies that, if caught mid-play on TV, will automatically be watchable to the end. Amusingly, the film idea came to co-writer S.S. Wilson while working in the Mojave Desert on a gunnery range, climbing over giant boulders in the sand. He thought, "What if something was under the ground and I couldn't get off this rock." And little did he know then that Graboids would become the best movie monsters in the history of movie monsters. (See the film Dune for less-funny worm monsters rip-off.) And Tremors instantly became an absolute masterpiece of Drive-In Theater.
Featured in the film, by chance actually, is the remarkably sought-after 1963 Jeep Gladiator Thriftside (J-200 Short Bed.) The film's creator stumbled on the "cool" looking pickup and immediately bought the single vehicle, which was used for the entire filming. Appreciating that the front looked like an industrial boiler with headlights, he didn't realize that it was a very rare truck. They could never find a another one for filming the first film, and had to piece together the second one for Tremors 2.
Why was this truck so cool?
Originally, the beefy J-Series Gladiator catapulted Kaiser Jeep into the spotlight of the growing 1960's American light-truck market, when introduced in 1962. It was a refreshing new creative-design compared to the aging and dated look of previous Jeep pickups.
It rode on tough Mickey Thompson Baja Belted tires, and sported a Tornado Inline-six cylinder OHC 230cu. in. engine, with a column shifter. It was the first Jeep pickup to offer air-conditioning, and the option of an automatic transmission. The four-wheel drive version had independent front suspension, but the only engine offered was the straight-six, until 1965.
But, the Tornado OHC six was a stormy powerplant indeed. It was designed by a Kaiser engineer, A.C. Sampietro, who had experience building racecar engines. It was a complicated design that delivered a solid "truck-like" torque curve, but also had a lot of high-end power. In mainline production, Tornados came with either with a one-barrel Holley 1920 carburetor or a two-barrel Holley 2415. The OHC Tornado was a fail for Kaiser Jeep. It became known for guzzling oil and leaking it everywhere. Engine failures were common if it was not kept topped off with oil. It was upgraded in 1965.
Despite that fact, the Gladiator was one of the longest-lasting lines for Jeep, being in production until 1987.
Refreshed again, Jeep unveiled a Gladiator-inspired concept truck in 2004-2005, and in finally hit the pavement this year (2020.)
Fraser Fast Facts
The original name for the movie was "Land Sharks", but because Saturday Night Live already had a recurring character called Land Shark, the producers changed the name of the film.
Graboids were conjured by many different creatures' features, but none of them were worms, which the creators found very "boring".
Only one full-length Graboid was constructed for filming. It was for the "cement wall" dig-out scene.
Some of the early Graboid concept art was considered to phallic.
The original opening was dumped. It was a mule being gobbled up in it's pen. Instead they went with Val (Kevin Bacon) peeing into a canyon.
Hanging on to the PG-13 rating, the film got away with one, solitary F-bomb. At the 34 minute mark, when Val (Kevin Bacon) tells off a recently-killed Graboid.
Tremors gave Kevin Bacon severe sleepwalking nightmares. He often refers to it as the low-point in his career.
On TV, munitions-maniac Burt Gummer can be heard yelling, "You broke into the wrong gal darned rec room, didn't ya, you big jerk!" However, in the actual film, he screams, "You broke into the wrong god damned rec room, didn't you, you bastard!"
The writers intentionally never revealed where the Graboids came from.
Tremors was Reba McEntire's first movie.
Michael Gross (Burt) started filming Tremors the day after Family Ties wrapped filming for good.
Tremors launched a super-popular filming location, Alabama Hills, in Lone Pine, CA. Followers included Gladiator, Star Trek v, Dinosaur, Iron Man, and Man of Steel, among others.
Thinking about building a replica with an american-made engine? Fraser has the right engine ready for you!
CHECK OUT FRASER ENGINES NOW!