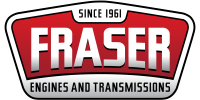 Welcome to Fraser Fast Facts • Vol. 1, Issue 40
Mad Max:
Fury Road
88 Bad-Ass Custom Vehicles, Half of Which Were Destroyed
This Award-Winning Film Took Action To A new Level with All Real Stunts
Mad Max: Fury Road is a car-junkie's Valhalla, (heaven).
EDITOR'S NOTE: Before you read anything else, get into your head that 90% of the stunts in this film are real! Only a few, truly dangerous shots were enhanced. Carry on.
There is so much to the 2015 award-winning film Mad Max: Fury Road, that it would be a waste of good "car-info" to re-cap the movie's plot. Let's just say it's a post-apocalyptic gear-head film with so much action, your neck will ache when you're done watching it.
ON TO THE FILM STUFF…
The production crew, led by visionary junk-yard scrapper Colin Gibson, fabricated 150 road-warrior-like vehicles, with 88 final ones in the film; each with it's own "story" and team of mechanics.
Dozens of professional drivers made every stunt work without a single injury. Considering, some of the stunt cars only drove in reverse, and others were designed to snap in half.
Many of the scenes were filmed from helicopters and drones at speeds in excess of 60 mph. The camera department was terrified. When you have 80 cars flying across the desert at 50 mph, some just don't keep up. Actually, more than half of the vehicles created were destroyed during filming.
SPEAKING OF CARS…
Max's 1974 black XM For Falcon Couple Interceptor makes a brief appearance at the beginning of the film, before it's "weaponized" in the Citadel, outfitted with a new engine, four-wheel drive, dozens of guns, and a "buff out to silver".
Imperator Furiosa's War Rig is a Chevy Fleetmaster and a Check Tatra bolted together as a sixe-wheel-drive tractor-trailer powered by twin V-8 engines. The massive tanker hauls fresh water, mother's milk (ewwww), and fuel. Welded to the body are VW Beetles and truck canils that make lookout shells for the War Boys to inhabit during runs.
The main villain, Immortan Joe, drives the Gigahorse. A beast of two 1959 Cadillac Devilles stacked on top of each other. Widened with fins added and jacked up, it was a beast with a custom gearbox, two V-16 engines, and six-foot high double-wide wheels. Not to mention it had a flamethrower and a whaler's harpoon launcher as well.
The loudest of the vehicles was the Doof Wagon. Referred to as the most feverishly insane contraction of them all, Warner Bros. called it the "Sonic CARmageddon." Swinging from a harness on the front of the monstrosity was a single electric guitarist, thrashing out wild riffs as the wall of speakers and massive sub-woofers shook the ground around the beast. The double-neck guitar even had a real flame thrower incorporated into it.
Possibly the most anti-"lean on my car" vehicles belonged to the Buzzard Tribe, and were sand-cruisers covered in long metal spikes. Literally capable of puncturing, tearing, and ripping apart anything that got in their way, the Buzzard Excavator was built from a M.A.N 6×6 trackto and had over 1,700 steel spikes welded to it.
One of the silver-paint-sniffing bad guys (turned good guy,) Nux drove an almost realistic 1932 Deuce Chevy five-window, two-door coupe. It had a super-turbo-charted nitrous-boosted V-8 with a steel coil. Nux's Chevy five-window coupe, with a super-turbocharged, nitrous-boosted, steel coil, V8 engine—and "blood bag" Max (played by Hardy) strapped to the front.
Then there's the 1940s-esque supercharged V-8 Fargo workhorse truck, Bigfoot, with a belt-driven machine gun, and a harpoon launcher mounted on it. The 60" tires give it a great vantage point. Bigfoot – Based on a Dodge Plymouth Fargo truck from the 1940s, 'Bigfoot' is the chariot of warrior Rictus Erectus. It's seven-feet tall and features 66-inch tires and a six-liter supercharged V8.
The Ploughboy and Claw Cars were fabricated to destroy things. Repurposed from an International Utes and Ford F-250 tow truck, big rake sand anchors adorned the back and diggers claws sprawled across the front of the Claw Cars, and the Ploughboy was an EH wagon welded atop an off-road truck frame, then rigged with a hydraulic plow and, of course, (functioning) harpoons.
The Billet Farmer drove "the Peacemaker", a 1970s Chrysler Valiant Chassis welded to the body of a US Ripsaw Tank, treads and all. It sported the usual machine gun and a slick Merlin V-8 engine.
An honorable mention goes to the Rock Rider's Yamaha motorcycles and the Vuvalini's touring bikes. These weaponized, supercharged bikes were over-designed to handle the stunts they had to perform. i.e. jumping over cars while tossing real hand grenades. And the goal was to weld anything that was clearly not from a motorcycle to them for a quick double-take. Again, i.e. some of the forks were made from jackhammer chisels.
YES, ALL OF THE STUNTS WERE ALL REAL…
Real stunt performers swung on 20-foot poles mounted on vehicles traveling in excess of 50 mph. Even the producer didn't believe the raw footage, but it's real. There were precise counter-weights underneath the vehicles to ensure the actors didn't slam into the ground, or worse.
The film awards won included Best Film, Best Direction, Best Film Editing, Best Production Design, Best Costume Design, and Outstanding Performances by a Stunt Ensemble in a Motion Picture makes Mad Max: Fury Road a movie worth watching over and over, and justifies the Rotten Tomatoes' 97% Fresh rating.
On a side note: Mad Max: Furiosa, which will be a spinoff prequel, now staring Anya Taylor-Joy, instead of Charlize Theron, is finally in the works. Chris Hemsworth will also be featured in the film.
Fraser Fast Facts
The last Mad Max movie, Beyond Thunderdome (#3) was 30 years ago.
All of the stunts were real. Only a small amount of CGI was used for enhancements.
There were over 400 hours of raw footage to be edited. The original Mad Max had 1,200 separate shots, Fury Road had 2,750.
The Doof Warrior's guitar weighed 132 lbs., and was suspended with the same type of bungee cords as the actor.
Charlize Theron (Furiosa) and Tom Hardy (Max) did NOT get along in this film.
Pre-production for the film started in 1997, but the actual filming didn't begin until 2012!
It took two solid months to make the Gigahorse a reality.
The film grossed $375 milling, but cost $185 million to produce. It experienced losses overall totaling $40 million.
Fury Road was filmed in Namibia. But, flooding in the desert, (really, first rainfall in 15 years,) postponed filming the movie for over a year, which was ultimately finished in Australia.
Mel Gibson was slated to be Mad Max again, but his personal issues (racism rants) got him canned.
The film was almost made in black and white.
Did we mention ALL OF THE STUNTS WERE REAL?!!!
Thinking about building a replica with an american-made engine? Fraser has the right engine ready for you!
CHECK OUT FRASER ENGINES NOW!